Mather wrote:

Office of the Presidency of the Republic of Texas




It gives me great pleasure to announce the completion of our main military objectives in our effort to secure Mexico as an integral part of the Republic of Texas. Our Armed Forces have captured and secured most of Mexico including the capital, Mexico City. All that remains is to secure Baja California and the Yucatan Peninsula and to neutralise the threat posed by the rebel Mexican Popular Resistance.

Throughout the entirety of the war and invasion, I gave firm orders that our military and security operations be done in such a way as to minimise civilian casualties and to minimise damage and disruption to infrastructure and heavily populated areas. I have also given firm orders to our Armed Forces that they respect and uphold the civil rights of the people of Mexico and that they treat them with the upmost respect.

To the rebels of the Mexican Popular Resistance, I make the offer of an amnesty to any rebel who lays down their arms. In return for choosing peace over fighting, you would be free to live as a civilian again.

By Presidential decree I hereby declare that the People's Republic of Mexico be dissolved and annexed into the Republic of Texas.

I would like to end this address with a tribute to our brave and heroic Armed Forces. The Texan people and I are both eternally grateful to our soldiers and we must never forget the sacrifices they make in service to our Republic.


His Excellency the President of the Republic of Texas

Admiral Amadeus Thomas
TheGodlessUtopian wrote:"The imperialist actions of the Texan government do not surprise us in the Legion.With this call we summon forth all the progressive allies of the world to come together and crush this blatant act of conquest;liberate Mexico and overthrow Admiral Amadeus Thomas." -Legion of Steel Fists Declaration.
TheGodlessUtopian wrote:Legion of Steel Fists News: Food for the Oppressed,Oil for the Enslaved

"AS part of the LSF new confrontation against the Texan government Legion agents have rekindled their war against the fascist nature of the Texan regime.

All throughout the Texan Republic our foot soldiers have initiated armed conflict with the now low garrisoned Texan reserve.Heated fire fights have broken out in Dallas,Houston,Arlen,Spree,Nonvi,and dozens of other cities.In addition to these actions LSF agents have detonated hundreds of car bombs outside police and army stations.In one large explosion the central army barracks in Dallas was blown to cinders killing thousands..."
Le Socialiste wrote:What little hope we had in the new Texan government has been dashed by Admiral Thomas' actions in Mexico. We condemn the annexation of Mexico by the Texan military and demand that all foreign troops on Mexican soil return to their prior stations. We also ask that the previous borders be reinstated and that the Texan Republic provide compensation for the damages and loss of being life it caused. If Mr. Thomas and his administration refuses to abide by these demands, the Technocratic Union of Marispatria will be forced to consider other options. The annexation of a sovereign nation is unnacceptable, especially when waged under the pretense of "freedom" and "democracy." If the Texan Republic does not pull back behind its old borders, we will have to take into consideration the fact that the N. American continent is not stable enough to manage its own affairs diplomatically and peacefully, which would inevitably entail an expansion of the Occupied Zone.

Jákup Ondřej
Chancellor of the Technocratic Union of Marispatria
Мудрость, Чувственность, Сострадание!
Wisdom, Sensuality, Compassion!
TheGodlessUtopian wrote:

TOP SECRET COMMUNICATION: LEGION AND DIVERSITY UNION

"I understand your offer and we have decided to comply with your wishes;your struggle and ours is in sync we believe."

"Thank you,comrade,this route is the only way that the oppressed will be liberated.Come,let us ride forward!"

"Yes,we shall begin moving our forces across the border immediately..."

Official Statement
Central Committee
Glorious Union of Vancouver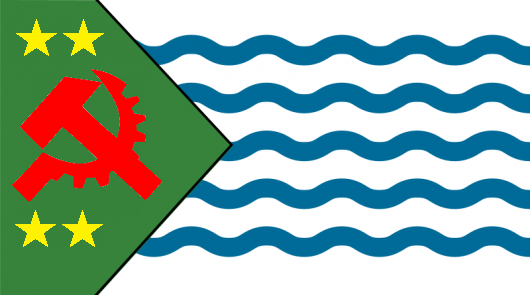 The Glorious Union of Vancouver hereby tenders a request for admittance into the Interplanetary Council for Revolution, and we would like it known that our first recommendation as an ICR member would be action against the Republic of Texas for the invasion and occupation of the Peoples' Republic of Mexico.
TheGodlessUtopian wrote:Secret Communique: SPOD

"Why have the Legion abandoned us in our time of need?! They withdraw their forces to the CSA during the most important act of imperialism and they still try and pass themselves off as revolutionaries? FOOLISH!"

"Calm down Henry, we have good intelligence to suggest more is happening than we are aware; our agents have discovered that several large Legion cells have remained behind.Their intent is unknown but we would be fools to say that they have forsaken us..."

Le Socialiste wrote:The Technocratic Union of Marispatria would like to voice its support for Vancouver's bid to join the ICR, as well as back its call for concerted action against Texan imperialism. The liberation of Mexico is of utmost importance to the Marispatrian leadership and the members of the ICR. If Texas does not pull back within the year, we will be forced to consider further action.

On a related note, I would like to arrange a formal meeting between myself and Vancouver's leadership - in the interest of establishing diplomatic ties and discussing matters of importance shared by our respective states. I look forward to the country's answer.

Jákup Ondřej
Chancellor of the Technocratic Union of Marispatria
Мудрость, Чувственность, Сострадание!
Wisdom, Sensuality, Compassion!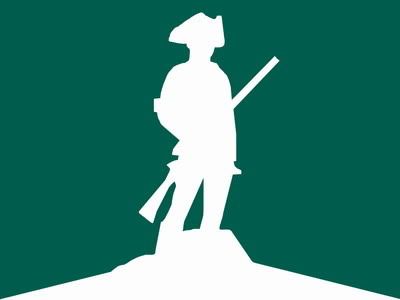 Is there any reason to suppose that the Republic of Texas is anything more than some type of expansionist military junta? Those kind of things never end well.
Well done to all those settling the frontiers of known space. There's been a growing interest in extraterrestrial worlds here in New England as well, and our scientists and engineers are looking into our options.
Interesting times indeed.
President Kristina Caitlin Brody,
Democratic Republic of New England
Mather wrote:

Office of the Presidency of the Republic of Texas

To:

Chancellor of the Technocratic Union of Marispatria, Jákup Ondřej

Mr. Chancellor, due to the gravity of the situation I am going to have to be very direct with you.

The prime motive in my decision to authorise the invasion and annexation of Mexico is Marispatria.

Over the course of this century your nation, already a huge and rich power, has embarked on a massive campaign of military and economic expansion. Normally this would in no way be a problem, as every nation has the right to develop itself and build a strong military. In the case of your nation, it is different. Recent articles from your nations own press have highlighted a trend of expansionism within the Marispatrian leadership.

I would like to highlight several points made in an article by Abdal Hakim in The Monitor:

The fact that the Ondřej administration has put the present policy under consideration is noteworthy in and of itself, something which previous leaders—until now—refused to do for fear of upsetting what has become an unofficial peace between Marispatria and its Federationist neighbor. Yet the move isn't quite out of character, reflecting what many have deemed a rising confidence in the Marispatrian leadership. For all its spoken disdain for titles, ceremonial pleasantries, and militarism, the country still must address centuries of geopolitical needs and necessities—something which the Marispatrian leadership has sought to suppress for years. Its Extropian ideals notwithstanding, Marispatria is slowly coming to terms with what it must (and can) do in order to ensure its place at the center of global progress; last night's meeting on the issue of the country's noninvolvement in Pan-Asian affairs represents the beginning of the end for Marispatrian isolationism.

Chief General Tsaro and Chief of Defense Haroun, two of the top military advisors to the Chancellor, are widely seen as proponents for greater Marispatrian involvement in interplanetary affairs. Both beings have seen significant growth in their ability to influence affairs both within the country and abroad, brought on by the Chancellor's push to triple the military's size by 2110.

Should the Union get involved, it will undoubtedly set in motion an escalating series of hot and cold battles for social, political, and economic supremacy, with the victor emerging as the sole hegemonic force on the continent—and quite possibly the planet. All this remains speculation for now, but recent events show the faintest of stirrings in the Marispatrian leadership, the likes of which could evolve into a full on bid for full command and authority of the world and solar system. Such a route must be navigated carefully however, as the road towards power is filled with dangers and sudden turns. Nevertheless, a centuries-old sense of urgency has begun to grip the upper echelons of Marispatrian society, one which will propel it on into the future and the acceptance of its geopolitical reality.

These points do fall into line with the tone of your own speeches and public addresses. If you and those around you plan to make a Marispatrian ruled world a reality, then you must accept another reality. That all other nations will do whatever it takes to ensure their own national survival and the protection and defence of their own peoples. This is especially true of the smaller nations, who will fall prey to your plans with far greater ease than the more fortunate larger powers.

I have also noticed that your nation has now embarked on establishing it's first space colony, right next to ours on Mars. I am sure that your choice of location was no mere accident.

The situation is this simple.

My advisors and I consider Marispatria to be a long term existential threat to our own nation and people.

Your nations actions and its declarations point towards a policy of assimilating the nations of the world and the solar system into your own. This is a direct threat to Texas and lives of it's people and it was for this very reason that I decided to secure a future for Texas by annexing Mexico. We are a small nation when compared to yours, thus expansion was the only choice I had left. The alternative, the extinction of our nation and it's people, is no alternative.

If it is true your intentions are for a Marispatrian world, then you will see sense in the view my government and I hold about Marispatria's long term goals, for they would be based on a truth you yourself accept. You would then also see sense in the view I hold that your long term plans constitute a direct existential threat to Texas.

If your nation is willing to address the threats and problems posed by it's geopolitical plans, then Texas would be willing to agree to your demands with respect to our withdrawl from Mexico.

His Excellency the President of the Republic of Texas

Admiral Amadeus Thomas
Le Socialiste wrote:Admiral Thomas,

I too have seen and read the article put out by The Monitor, which - while interesting in its analysis of our country's military policy - couldn't be further from the truth. The Chancellery isn't responsible for what private media decides to publish, nor does it endorse the views of such journals. Our military has always remained a defensive force, save for those instances in which its prowess was needed. We have no love for violence or militarism, and have been ever vigilant against those forces which exhibit imperialist ambition.

It pains me to hear you consider our nation to be a long term threat to your sovereignty. Rest assured, we have no interest in invading your borders. Therefore, your willingness to enter Mexico is unfounded, and stands shakily on its own fragile footing. As for our colony on Mars, we chose its location due to its placement on higher ground making it easily defendable in the event of outside aggression. The plains are of little use to us, and the hills and mounts of Mars are few and far between. It's location has little to do with your colonization efforts. We won't interefere with your nation's plans so long as you don't interfere with ours. Our interest in expanding our borders is bound to the democratic will of the people who choose to enter into it. We have never invaded another nation with the intent of annexing it. Such policies have and always will be the foundation of our foreign policy.

Sincerely yours,

Chancellor Jákup Ondřej
Geiseric wrote:The Peoples Republic of South America would like to make it known that any encroachment any further south than the southern tip of mexico will be seen as a war of aggression against the People's Republic, and there will be repercussions.

This being said, we are open from Mexican and Texan solutions to this problem we have.
TheGodlessUtopian wrote:CSA Intelligence Report

"I have seen the statistics sire and they are troubling to say the least.Holes in our border fence suggest that during the course of the last few weeks as many as 45,000 emigrants have illegally crossed our borders.Our military analysis suggest that a great number of combatants are mixed in with the refugees.What these armed lifeforms intend to begin is unknown but I would suggest increased surveillance and increased combat patrols..."
Mather wrote:

Office of the Presidency of the Republic of Texas



I hereby declare the annexation of the People's Republic of Mexico to be null and void.

I hereby order that the Texan Armed Forces begin their complete and total withdrawl from Mexico, this order is to take immediate effect.

It is now clear that as your President I have failed you, the citizens of Texas. My policies have brought our nation to the brink of a global war and for that very reason these are the last two orders I shall give as President as I am left with no other honorable choice but to resign my office.

His Excellency the President of the Republic of Texas

Admiral Amadeus Thomas
Mather wrote:Reuters News Bulletin

BREAKING NEWS

Texan military regime falls as Texan occupation of Mexico comes to an end

Admiral Amadeus Thomas and Sebastian de Acosta leave for exile in the Confederate States of America

Michael Bauer returns to the presidency as the Texan Superme Court reinstates the pre-coup constitutional order

Earlier this morning, Admiral Thomas gave his last official statement as President of Texas. After giving orders for the immediate withdrawl of Texan troops form Mexico, the Admiral resigned his office as President. Within a couple of hours of the statement being released both Admiral Thomas and former prime minister de Acosta left Texas on board a chartered plane and have now landed in the CSA where they have been exiled to.

Upon hearing of the resignation of Admiral Thomas, the Supreme Court of Texas met in session to declare the military coup that brought Admiral Thomas to power illegal and unconsitutional. With this verdict, the Supreme Court voids all laws, policies and decisions made by the former military regime. As a result the office of the prime minister has been abolished and the pre-coup presidential system has been restored.

The Supreme Court then swore in Michael Bauer and Nicolas Van Alden as president and vice president.

After meeting with the Justices of the Supreme Court, President Bauer gave a short speech. In his speech President Bauer said that the de-escalation of the international crisis caused by the Texan invasion of Mexico would be his governments first and most urgent priority. President Bauer also addressed the issue of the non-human population of Texas as the previous military regime abolished the policies of Apartness and human supremacy. President Bauer said that he would soon offer his view as to how best to move forward with this issue, but has for the time being reinstated the previous pre-coup laws concerning the separation of the races and limiting political and voting rights to humans.
TheGodlessUtopian wrote:Internet Muse

"It appears as once more we are placed in the very same position as we once were.I fear for life: I fear for equality" -Line popular among liberal forum dwellers concerning the laws reinstating Apartness.
Mather wrote:Texan Broadcasting Corporation News

President Michael Bauer has announced that Texas will hold presidential and legislative elections next year.

With the end of military rule and the restoration of democracy, President Bauer made a point that elections were needed to restore stability to Texas. The President also said that his government will get down to the task of improving national security in response to the threat of terrorism and to tackle the economic crisis by focusing on creating jobs and economic growth.